Western RV - Peak Chassis Suspension 2002-2009 Upgrade Kit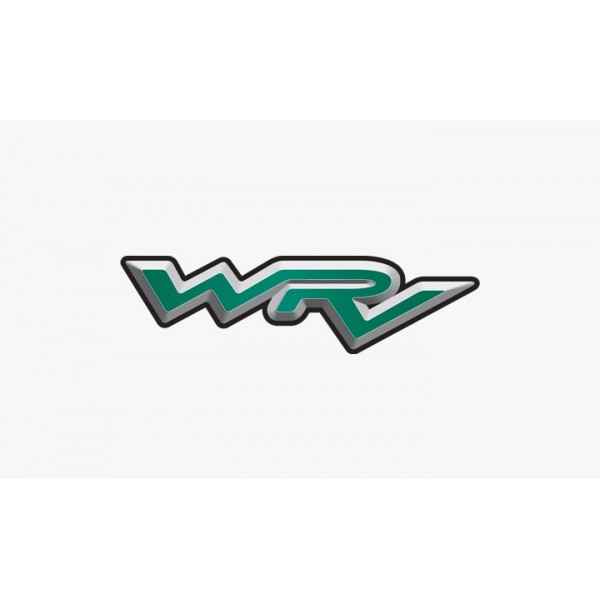 PLEASE READ!!!
Order Shipment Notice:
Most orders are shipped within 24 hours from the order date. Orders placed on the weekend or after cutoff on Friday, and orders placed on select holidays are processed on the next business day. Please see our shipping terms for more information.
Koni EVO 99B-3209 - Alpine Peak/RR4R Front/Workhorse UFO/Spartan MountainMaster I-Beam/Tiffin Phaeton PowerGlide
Koni 99B-3209
This is the New Front Heavy Duty replacement shock for the 8805-1021 used previously on the front axle of the Alpine Peak, Roadmaster RR4R, Workhorse UFO & Spartan MountainMaster I-Beam chassis. It became evident after a few years that the 8805-1021 just wasn't holding up to the weight and demands of these chassis. The Koni engineers went to work and did real world testing to come up with a shock that would increase the ride comfort yet be built to withstand the most punishing demands thrown its way.
The main difference between the 8805 and the 99 series piston is that it is almost 40% larger than the 8805 series (50 mm vs 36). Which means it can take a lot more force, or the same force with less pressure. This improves durability and performance. The 99 series is also Koni's latest shock design. It was developed for high end motor coaches in Europe, and Koni is just starting to introduce it in America in the RV market. Both shocks control up and down movement, but Koni has found a better balance between the two with the 99 series setting.
Ride Quality:
Experience a smooth controlled ride on your Class A motor home with Koni EVO 99 shock absorbers. Koni's patented open intake valves ensure that you get a smooth ride along with enough force to keep your RV from bouncing down the road. EVO 99 is especially good on independent front suspensions that have a limited amount of shock travel. Large piston holes and custom tuned valve stack ensure that you have extra body control when you need it without undue harshness. You don't want poor road conditions to spoil your cross-country trip. Our 50mm bore piston reduces internal pressure for smooth operation over rough roads, and our digressive valve stack and modular piston design control bouncing over bridges and large bumps.
Durability:
Performance parts should last, and Koni EVO 99 shocks can go the distance with our industry leading 9 T tensile strength. We back our products up with a lifetime warranty for the original purchaser.
Worldwide Reputation:
Koni is known as the shock absorber specialist worldwide. We have committed ourselves to delivering the finest quality product with the best performance. This philosophy results in unrivaled durability, superb road performance and maximum customer satisfaction.
Applications:
· Alpine Peak Front
· Roadmaster RR4R (4 Air Bag) Front
· Workhorse UFO (Rear Gas Engine) Front
· Spartan MountainMaster I-Beam Front
· Tiffin Phaeton w/ PowerGlide I-Beam Front
Koni 8805-1022 - Freightliner XC/Freightliner IFS/Freightliner FL60/Roadmaster RR4R/Alpine Peak/Spartan Summit-Alpine Rear
Koni 8805-1022
Description:
Koni Frequency Selective Damping (FSD) shock absorbers provide superior handling characteristics without compromising ride comfort. The FSD is firm where you need it, such as through corners, but rides soft over expansion joints and rough roads. A special valve filters out annoying vibrations before they enter the vehicle, resulting in a smooth ride over a variety of road surfaces.
Applications:
· Freightliner XC Rear
· Freightliner IFS Rear
· Freightliner FL60 Rear
· Roadmaster RR4R R4R Rear
· Alpine Peak Rear
· Spartan Summit Rear
41-230 - Blue Safe-T-Plus Unit W/ F53K4
Part# 41-230
Description:
Safe-T-Plus high-performance steering controls are designed to reduce over-steering your vehicle making it easier to drive to your destination. Safe-T-Plus automatically stabilizes the vehicle, enabling you to maintain straight ahead steering through front tire blow-outs, potholes, uneven pavement, ruts, bumps and side winds.
Benefits:
· Reduces driver fatigue from over steering
· Protects against front-tire blowouts
· Keeps vehicle centered against side winds & passing vehicles
· No more "white-knuckle" driving
· Decreased wear-and-tear on front end
Features:
· Positive centering capabilities
· Hydraulic shock absorption
· Long lasting metallic plating
· Maintenance free
· Simple bolt-on installation
· Lifetime vehicle warranty for RV's
Part# F53K4
Description:
· F53K4-Safe-T-Plus Mounting Bracket Kit.
The state of California requires that this warning be posted for people purchasing products that reside in California.
WARNING: Products may contain one or more chemicals known in the State of California to cause cancer and/or birth defects or other reproductive harm. For more information, visit www.P65Warnings.ca.gov