Class A Diesel Chassis Alignment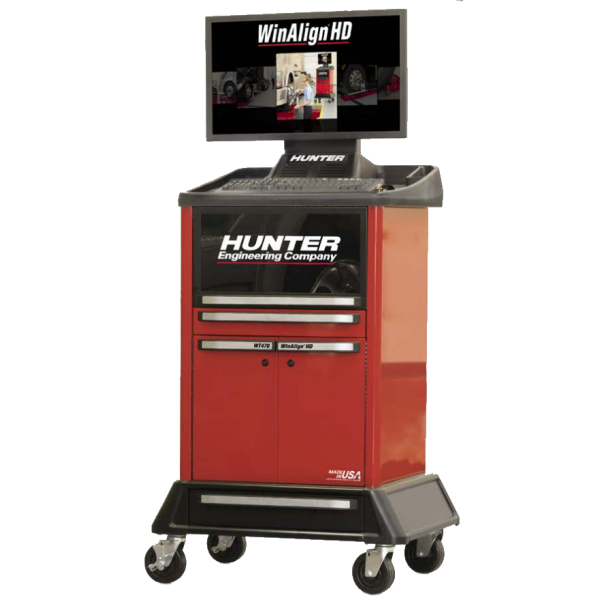 PLEASE READ!!!
Order Shipment Notice:
Most orders are shipped within 24 hours from the order date. Orders placed on the weekend or after cutoff on Friday, and orders placed on select holidays are processed on the next business day. Please see our shipping terms for more information.
*Notice*
Price does not include parts, such as fluids or filters, unless specific parts with prices are listed on page.
Wheel alignments are often overlooked as a culprit for poor fuel mileage, uneven tire wear and poor steering and handling. When a coach comes in for drivability concerns, the first thing that we check is for proper tire inflation and proper alignment. Even when a coach is brand new, it is a good idea to have the wheel alignment checked. They are aligned at the factory, however they are usually aligned before the "box" is in place, and thus they are just guessing at how much weight will be added and compensating for it. As we know, all motor homes are different and placement of heavy components in different locations can have a tremendous effect on the weight distribution of the coach. Not only that, but as you add your items for travel it can also play into the equation. This is most important if your coach has independent front suspension (IFS), the alignment actually changes as the load changes! Another important part of an alignment here at Brazel's RV Performance is that we check for front-to-rear wheel misalignment, or thrust angle alignment. This misalignment can vary in degree of severity depending on the wheelbase of the coach, obviously a coach with a longer wheelbase will be more effected by rear axle misalignment than a shorter one. To remedy this, we install gauges on all four wheels and set the rear axle in relation to the front axle. Brazel's RV Performance utilizes state of the art Hunter Alignment Systems to accurately line up your coach or truck. Most alignment shops can perform a basic 4-wheel alignment on your motor home, but what separates us from them is that we have the ability to not only keep you tracking straight down the road but also enhance the steering and handling over factory specifications from our many years of experience. We recommend to maintain your alignment by having it performed once a year to maximize tire wear and fuel economy.
Alignment Includes:
Four corner weighing with printed report for tire pressures and individual wheel weights.

Tire pressures set.

Ride height checked and set.

Before and after alignment report.

Adjusting the front axle Camber (if adjustable)

Adjusting the front axle Caster (parts not included)


Adjusting the front axle Toe

Tag axle toe adjustment

Not Included:
The state of California requires that this warning be posted for people purchasing products that reside in California.
WARNING: Products may contain one or more chemicals known in the State of California to cause cancer and/or birth defects or other reproductive harm. For more information, visit www.P65Warnings.ca.gov