UPFORD - Ford V10 UltraPower Custom Tuning Power Upgrade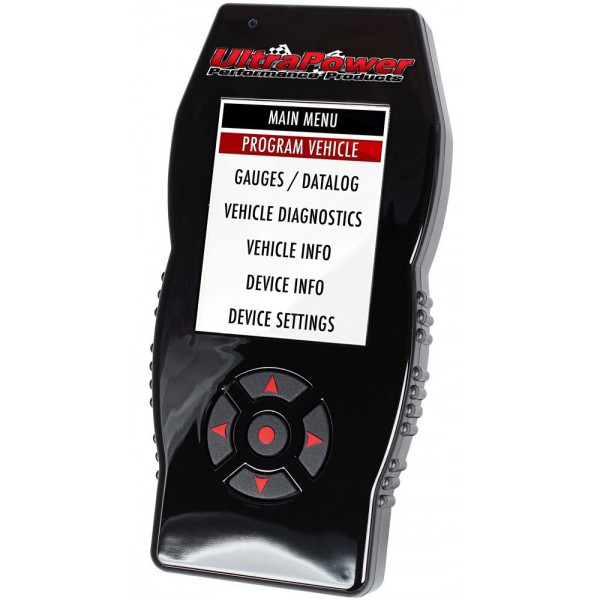 Part# UPFORD - V10 Power Upgrade
Description:
UltraPower Custom Programming is the most cost effective modification you can make to your Ford RV 6.8L V10 for both performance and fuel economy. From the factory, the V10 engine is detuned and the transmission shifting schedule leaves a lot to be desired. One of the most noticeable differences from stock will be the elimination of the annoying downshifts that occur at even the slightest of hills. Because of the changes made to both the engine and transmission, you will be able to maintain higher gears for much longer and under a higher load...this alone makes a great deal of difference in driving comfort. Throttle response is greatly improved and merging onto the freeway will be much less stressful. UltraPower Custom Programming also works very well in conjunction with aftermarket headers, exhaust and intake, such as the Banks PowerPack.
Applications:
1997-2018 Ford 6.8L V10 Engine
Tailored specifically to RV's
Ford F53
Ford E-Series SuperDuty
Ford F-Series SuperDuty: F250, F350, F450, F550
UltraPower Benefits:
97-05 2v V10 Gains of 43 HP and 47 ft-lb Torque
06-15 3v V10 Gains of 52 HP and 61 ft-lb Torque
16+ 3v V10 Gains of 56 HP and 73 ft-lb Torque
Gains of up to 1/2 MPG (Not Guaranteed)
Drastically reduces annoying downshifts at slightest grade
Maintains speeds and higher gears longer when climbing hills
SCT X4 Benefits:
Stock file is saved and can be reloaded at anytime

Reads and clears diagnostic trouble codes

Displays numerous real-time engine and transmission data in custom layouts

Data logs engine and transmission data for later review

Transferrable to other Ford vehicles once original vehicle is returned to stock. If you buy a new Ford chassis motorhome you can reuse the device and only have to pay for the new custom program
INSTRUCTIONS
---
While some tuners rely on "preloaded" tune files, all of our tunes are tailored specifically to YOUR RV. Because of this, there are a few more steps involved in order to truly custom program your RV. Once purchased, we will send you a blank SCT X4 device so that you can plug in to the vehicles OBD2 port and provide us with the "Strategy Code." This is the personal identification code assigned to your vehicle by Ford. We use this exact template to maximize gains and ensure no vehicle issues once programmed. If you aren't comfortable with using a computer, our tech's are more than happy to assist over the phone and via remote connection provided by www.teamviewer.com. *Please note that the software required is only compatible with PC. *
The state of California requires that this warning be posted for people purchasing products that reside in California.
WARNING: Products may contain one or more chemicals known in the State of California to cause cancer and/or birth defects or other reproductive harm. For more information, visit www.P65Warnings.ca.gov