USGB - UltraStop Grade Brake For 01-04 W-Series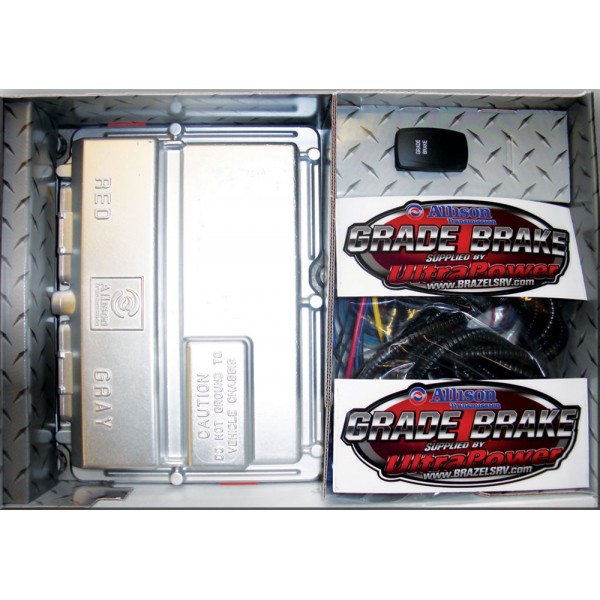 PLEASE READ!!!
Order Shipment Notice:
Most orders are shipped within 24 hours from the order date. Orders placed on the weekend or after cutoff on Friday, and orders placed on select holidays are processed on the next business day. Please see our shipping terms for more information.
Part # USGB UltraStop Grade Brake for Allison 1000 used in Workhorse W20-W22 2001-2004
For your convenience, we include a prepaid return label to send your core back. (Not on International Orders)
Description:
Model Year 2001-2004 Workhorse W20 & W22 chassis were not equipped from the factory with the Allison Grade Brake feature. It was introduced in model year 2005, even though the transmission did not change internally. Brazel's RV Performance was able to reverse-engineer the programming and wiring necessary to enable this feature on the previous model years that did not come equipped with the Grade Brake.
This selectable feature uses the engine and transmission to help control vehicle speed during certain downhill grades. This feature is enabled by switching the Grade Brake switch to the "ON" position. The switch can be mounted anywhere on the dash that is convenient for the driver to reach.
By monitoring the vehicle speed, deceleration, engine torque and brake pedal usage, the Transmission Control Module (TCM) will control shifting to more effectively use the engine and transmission to slow the vehicle and minimize wear of the service braking system. This is different from simply pulling down the shift lever to achieve a lower gear, because when the Grade Brake feature is activated it controls the Torque Converter and demands 100% lockup, which does not occur in a manual downshift.
The Grade Brake becomes more active & aggressive as inclines, speed, weight and service brake action increase. With the Grade Brake activated, any foot pressure on the brake pedal will cause a downshift from overdrive to 4th gear. If more slowing is desired, the Grade Brake will downshift to the next lower gear as you apply the service brakes. An upshift will occur as soon as throttle is applied and the proper upshift speed is achieved.
The Grade Brake is not intended to replace normal safety measures such as proper loading, tow-brakes installed on vehicles in tow, and a properly maintained braking system. It is intended to increase driver comfort in hilly terrain and prevent excessive wear on the vehicles service brakes.
INSTALLATION INSTRUCTIONS
---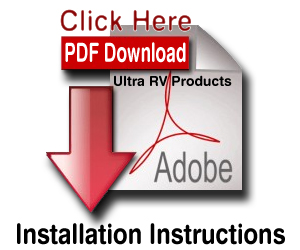 The state of California requires that this warning be posted for people purchasing products that reside in California.
WARNING: Products may contain one or more chemicals known in the State of California to cause cancer and/or birth defects or other reproductive harm. For more information, visit www.P65Warnings.ca.gov